Waterproof Flooring in Utica, NY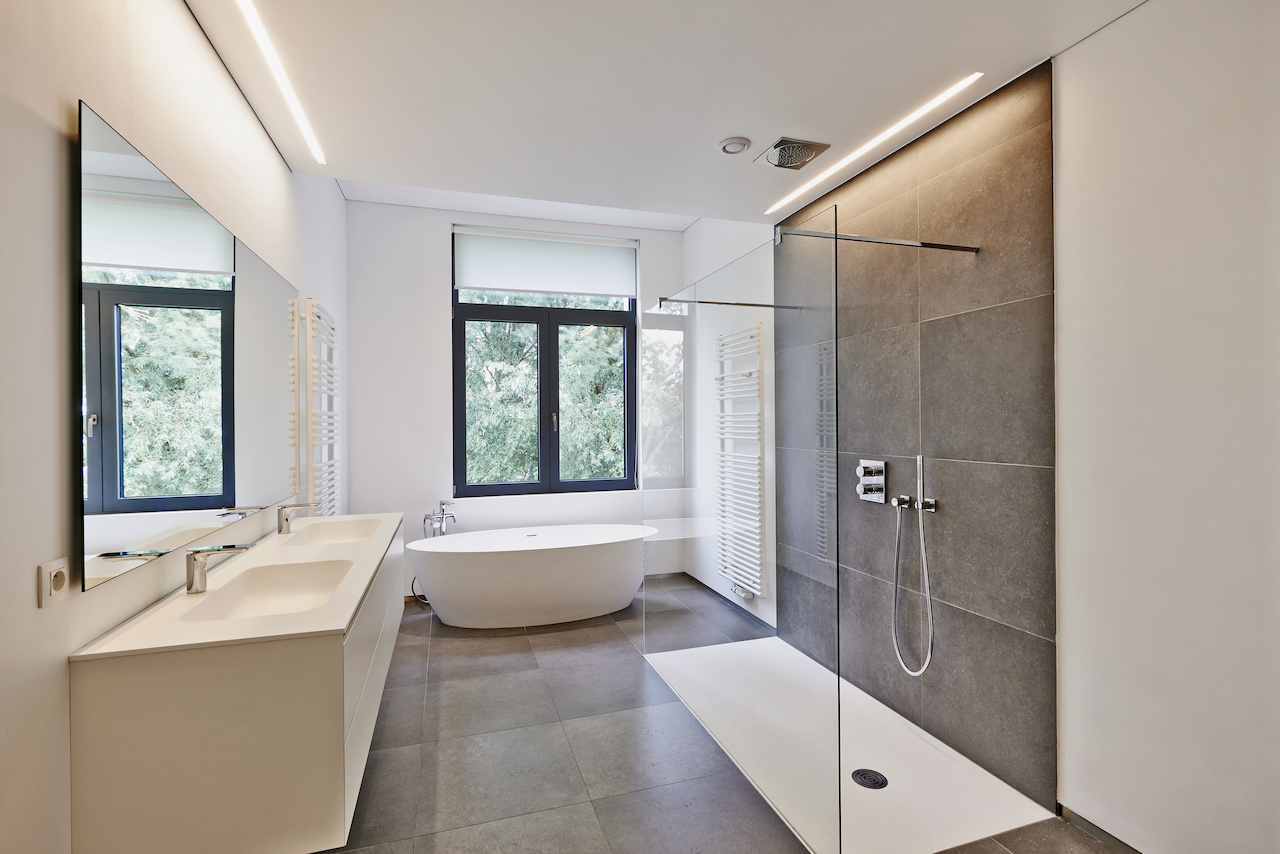 When it comes to new flooring, there is no need to make compromises between aesthetic appeal and performance. Reinforce the strength and aesthetics of your property with waterproof flooring in Utica, NY. At our flooring showroom, you have the power to redefine your favorite spaces. Visit our center and explore your interior remodeling options.
Waterproof flooring installation is a smart choice for property owners seeking a durable floor covering that retains its beauty. Thanks to advances in flooring manufacturing, it is easier to find products that can repel water, dirt, stains--and also pet accidents. Hands down, this category of flooring products is a smart choice for active households, as well as families with small children and pets.
Functional Flooring, Versatile Selection
From plush carpet to resilient laminate, there's a waterproof option for virtually any room. Our showroom features flooring from trusted manufacturers and brands, so you can easily select from different colors, styles, patterns, and designs. From Old World artistry to rustic sensibilities, we have the flooring to match your themes. Our waterproof collection includes:
Vinyl: Waterproof luxury vinyl flooring is a great choice for common areas, kitchens, and bathrooms. Available in tiles and planks, this material is appropriate for the active family. Also, there are many vinyl designs available that take on the appearance of other materials, like stone and hardwood.
Carpet: This traditional flooring material has received an upgrade for the modern house! Waterproof carpeting incorporates special dyes, fibers, and weaves, designed to work together to resist spills and stains. Select styles of carpeting require only water and a cloth to "blot" out accidents.
Laminate: For everyday dependability, look no further than waterproof laminate flooring. This material is available in different designs, including the appearance of hardwood. With its pleasant underfoot feeling and cost-effective installation, laminate is a great choice for high-traffic areas.
As always, our experienced and knowledgeable staff is here to help find the flooring that best meets your needs. We'll listen to your remodeling goals, and then we make recommendations that will complement your interior design.
The Hassle-Free Approach to Waterproof Flooring Installation
You took the time to find the waterproof floors that will bring out the best from your interior. Let us help you attain beautiful, long-lasting results. Our showroom can coordinate flooring installation services by trained and qualified technicians. Save time and energy and let our professional installers complete your project.
Also, our showroom offers the industry-renowned Ultimate Confidence Guarantee, which means if you are not satisfied with the installation, we'll make things right at our expense. Plus, select star-rated floors are backed by a collection of warranties. Arrange a consultation with a showroom representative to learn more about our warranties.
Contact us to learn more about our selection of waterproof flooring. Our showroom proudly serves property owners throughout Utica, NY, including Clayville, Clinton, Frankfort, Herkimer, and the surrounding area.