Luxury Vinyl Flooring in Utica, NY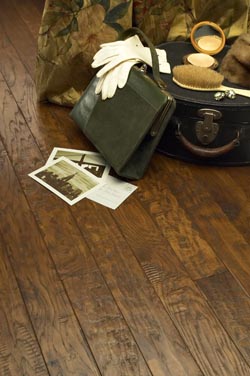 When you are eager to add the classic style of hardwood to your space, let the team at Enjem's Carpets of Utica, Inc. show you the perfect option. From bedrooms to bathrooms, our luxury vinyl planks in Utica, NY, offer a stunning setup that stands out for all of the right reasons. At our local showroom, we proudly carry a full selection of luxury vinyl plank floor products for clients throughout the area. Visit us today and discover how these materials can take your space to the next level.
Beautiful Styles in Luxury Vinyl Planks
Eager for a style upgrade in your home? Make the right choice for your floors when you shop with our team. During your visit to our store, you will find a wide variety of products from some of the leading names in the industry today. Whether you are looking to update your bedroom, entryway, or another part of your home, we luxury vinyl planks will give you the look you want. LVP can be installed directly on top of existing tiles for a convenient addition to a home.
Luxury vinyl planks are crafted to mimic the appearance of popular hardwood materials. We feature a range of patterns and styles that let you create an atmosphere you love in your residence.
Luxury Vinyl Plank Floors: A Durable Addition
Crafting a fresh atmosphere in your home is easy with the products from our showroom. Our sales team is happy to speak with you about the features of each of our LVP floor options. Shop with confidence during your visit today.
If your home has children or pets, it is essential that you choose a strong flooring material to hold up to heavy foot traffic. Luxury vinyl planks are crafted to withstand damage caused by frequent use. When you choose this durable material, you will enjoy a stunning new look without fear of buckles, chips, cracks, and other issues. This flooring also holds up to heavy moisture levels, making it a top choice for bathrooms and basements.
LVP Delivers Soundproofing Solutions
Are you looking for a material that provides needed soundproofing and insulation for your home? Luxury vinyl planks are crafted to deliver these benefits, making them the perfect option for most rooms in a residence.
Luxury Vinyl Plank Floor Installation
Count on our professionals to deliver the top result to your flooring project. Our experienced team is available to perform a luxury vinyl plank floor installation in rooms of all sizes. With us on your side, you will create a setup that you will love for years to come.

Contact us in Utica, NY, to discover your options in our selection of floors. At our showroom, we proudly offer stunning materials for customers throughout Clayville, Clinton, Frankfort, and Herkimer.