Our Available Flooring in Utica, NY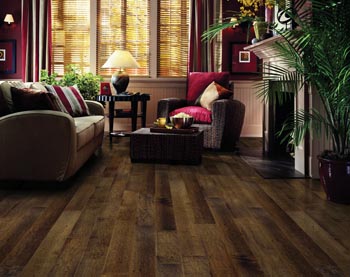 Enjem's Carpets of Utica, Inc. is the name you can trust for flooring in Utica, NY. We serve the local community by bringing the best in modern, beautiful surfaces to one location where homeowners can find everything they need to update their properties' style. From first-time buyers to veteran house flippers, we welcome all customers to browse our extensive selection in our comfortable showroom.
There are more than floors to find, too. When you shop with us, you gain access to the treasure trove of knowledge that our staff holds. We can help you pick out the perfect product for any need, learn about its upkeep requirements, and advise you on how to effectively handle your flooring installation.
By the time you leave our store, you'll have the confidence to proceed with your project and pursue the best results possible. Plus, you can take advantage of our many deals to make the most of your remodel, renovation, or new construction.
Managing Your Maintenance
We offer some of the most durable home flooring money can buy, but even the best floors won't hold up without some level of upkeep. Fortunately, we carry options for homeowners of all levels of experience and activity, making it easy to get the look you want and the comfortable living experience you deserve.
See flooring brands that match up with your preferences at our flooring store. Whether you're looking for a minimal-effort wood look or something you can resurface again and again to accommodate later style changes, we can help you find precisely what you need.
Throughout your visit, you'll be able to directly compare our products based on visual appeal, resilience, and value. If you need additional information, simply ask one of our friendly, on-hand experts anywhere in the store. We want you to feel completely ready for your project and assured of the results you can realize with our surfaces.
The Leader in Home Flooring
We recognize that there's a time and place for every material. Some customers need natural options, while others prefer the convenience and versatility of synthetics. What's more, many homeowners want to mix and match, tailoring every room to create a diverse, but cohesive design.
At our showroom, you can find options like:
Hardwood
Laminate
Tile
Luxury Vinyl
We even offer attractive area rugs to accentuate your final look. Never settle for less than complete control when it comes to your vision for your space. Choose Enjem's Carpets of Utica, Inc. for the best selection and service, every time.
Contact us today to speak with one of our experts about the look and function you want for your home's floors. We proudly serve Utica, Clayville, Clinton, Frankfort, and Herkimer, New York, as well as the surrounding areas.